There's nothing more beautiful than the plant life that surrounds us every day. There are so many great finds that aren't even being considered for centerpieces. If you're looking for a natural organic look for your home or party centerpieces, foraging for the unexpected may be a welcomed option.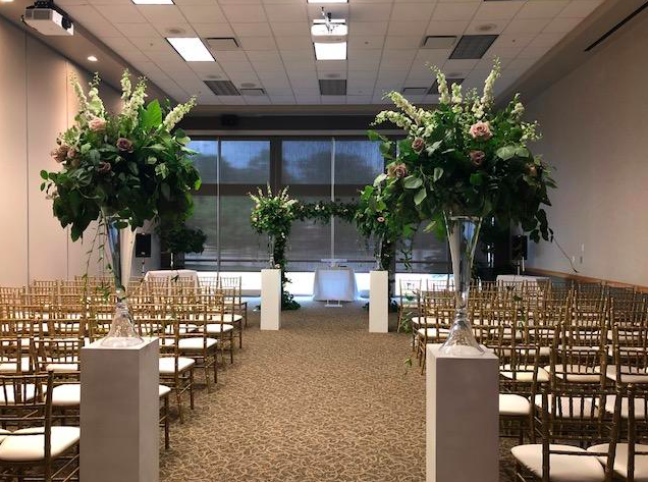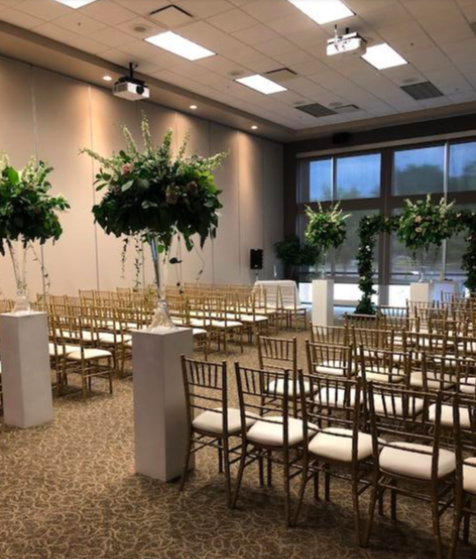 Large and flowing organic arrangements are trending in many cities including Chicago, New York, and California. Why not embrace the trend and go back to the basics of gathering foliages and flowers from areas close to home. Of course don't pick from anywhere you don't have permission, but also don't be afraid to embrace the beauty that surrounds you every day.  Some individuals are intimidated by the thought of grabbing their sheers to cut flowers that will be used in their designs, so hopefully blogs like this will encourage more people to see the fun in creating with their found floral finds.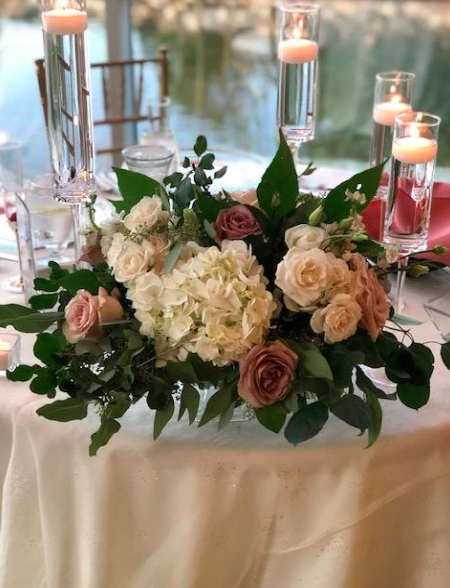 Make sure to always wear the proper attire and come prepared with scissors or sheers. I like to wear my apron when foraging so that I can store my cutting utensil in the pockets. Search for flowers that still have buds to ensure the longevity of your blooms after you've cut them. Once you've collected everything you're hoping to find, process your stems as you would process your flowers at the floral shop. Make sure to cut your flowers at an angle and remember to remove any foliage that will be in water. Add floral preservatives to your water to also increase the life of your arrangements.  Place your stems in water immediately after cutting to prevent wilting.
As a gardener and a budding farmer I love picking fresh mint, rosemary and flowering basil to add to my floral creations. The fragrance alone is a welcomed addition to any dinner table.  I also love adding vines and hosta leaves as lovely green accents.
I recently added tall reed grass to a series of jewel toned arrangements created for a festive private dinner. Its addition to the arrangements gave our pieces an added rustic flare. It also added another dimension of texture and color to the tablescape.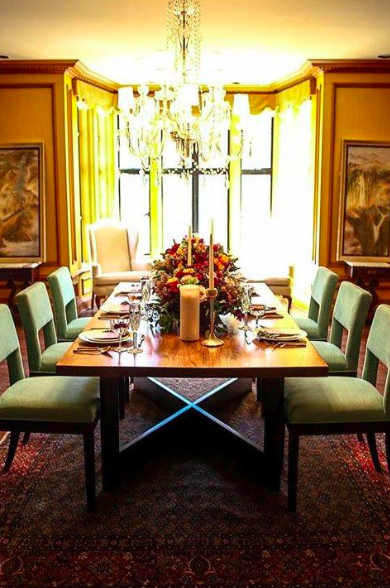 Spring is the best time of year to forage for flowering branches. We have amazing flowering cherry and magnolia trees that would have most in awe and amazement.
Marigolds and pansy blooms are amazing accents for drinks and desserts at parties and events. The details can make or break an event. Some foliage can be used as accents under menus and napkins on your place settings.
I'm excited to create gathered from the garden gorgeous designs. I hope to inspire others and be inspired by you .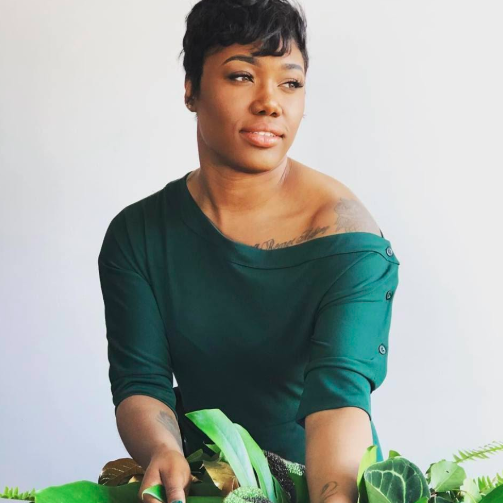 I never thought I would be so in love with floral design. I often think of Maria Byrd, a teacher I adored but passed away unexpectedly. She encouraged me to join the horticulture club my freshman year and it completely changed my world. She loved everything flowers! She was such an amazing person and a great influence in my life. I can only hope that I can positively impact others lives as she has impacted mine. I will always give my best and create beautiful pieces that not only transforms spaces but also warms hearts.