We are the KEE to all things floral.
Hi Friend! I can't thank you enough for your interest in Experience the KEE! I cannot wait to make you officially apart of the flower friend crew.
Experience the KEE is an opportunity to learn how to create BK signature arrangements and bouquets. It is the elevated platform of my in person workshops called Brews and Bouquets. Due to COVID-19, in person workshops aren't ideal or safe. I believe that in this time of uncertainty we need a little floral therapy and healing. What better way to enjoy wine, bouquets, and one on one instruction from home that never expires? I've developed two videos that can be purchased separately. DIY floral boxes are personally packaged and delivered to your front door during the delivery window. You will have the option of purchasing a KEE Essentials supply bag and KEE flower friend apparel in your size. The bonus part of the package is that includes a wine from the amazing Love Cork Screw!
Due to COVID-19 and floral seasonality there may be alternative floral choices sent in your box. All alternates will be quality, beautiful, and perfect for your overall experience, so please don't fret.
Are you ready to Experience the KEE?
IMPORTANT DETAILS/INFORMATION
Things you should know:
You must be 21 years or older to purchase the entire experience. The delivery driver will check your ID for age confirmation.
Boxes will be delivered between January 20th-24th, 2020. December Distributions have closed!
You will need buckets, a lazy Susan, and waterproof tape depending on the package you have purchased. These items are not provided unless your signed up for the wait list.
Resource guides are provided with floral varieties that will be in your box, additional information on processing your flowers, and information on how to keep your flowers fresh after you have created your masterpiece.
Bonus Clips will show all participants how to prep your vases and how to process your flowers!!! Isn't that phenomenal?
You can choose from 5 different floral combinations: Just Peachy, Blanc de Blanc, Jewel, Holly Jolly, and Blushing (floral varieties featured in the tutorial video).
Floral Arrangement $225
25 Blooms
Love Cork Screw Wine
Teachable Link for Instruction That Never Expires
Course Workbook with Bonus Instruction
 Oasis floral foam, vase, and clippers.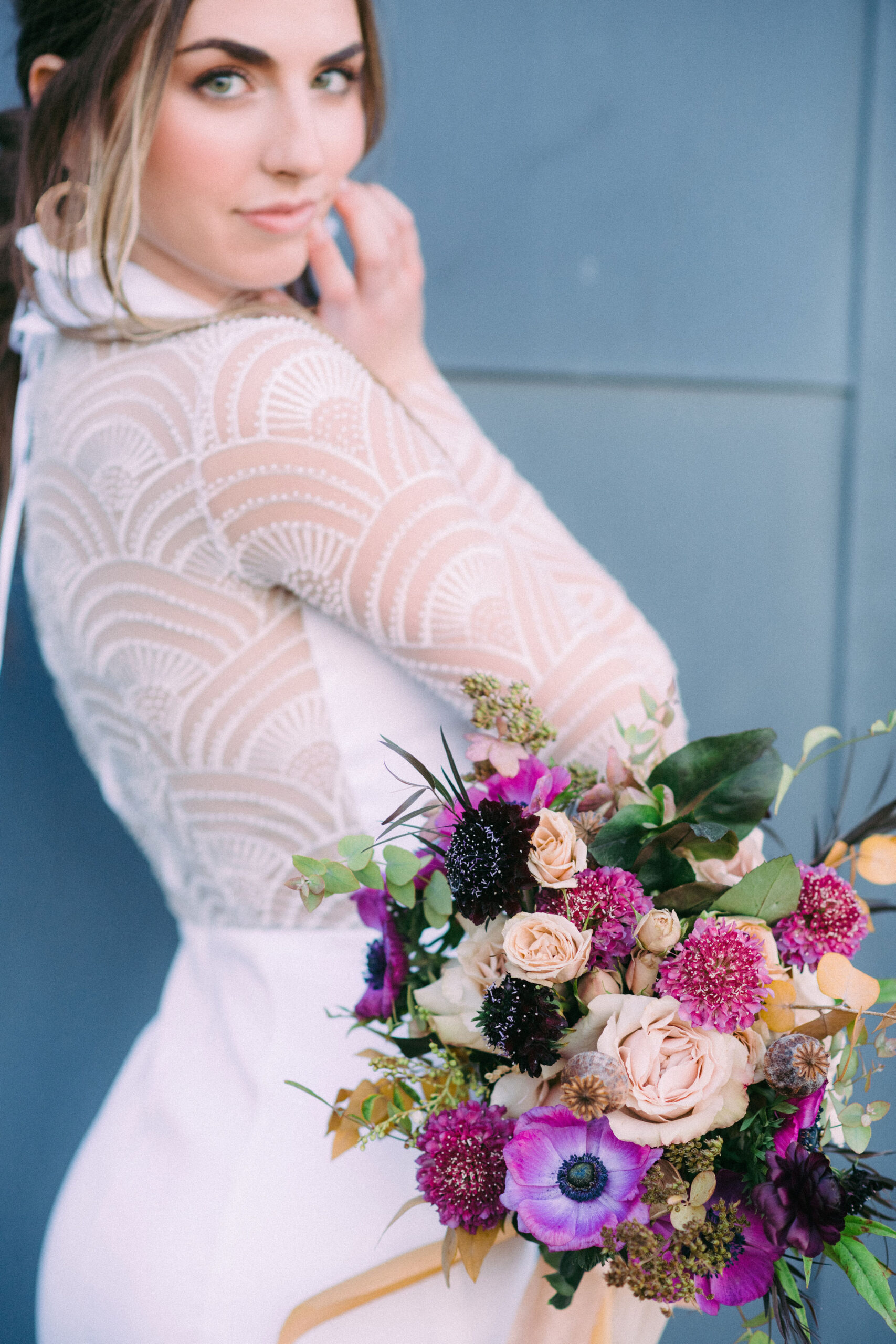 Hand tied Bouquet $100
15 Blooms
Love Cork Screw Wine
Teachable Link for Instruction That Never Expires
Course Workbook with Bonus Instruction
Receive ribbon, tape, pins and clippers.
Floral boxes and libations are available for Illinois residents only.  Course videos, guides, apparel, and tools will be available for purchase to all other states.
TUTORIALS
EXPERIENCE THE KEE TUTORIAL ONLY:$25 per lesson 
KEE Essentials Bag with Tools $125
2 Packets of Floral Food
Waterproof Tape
Footed Gold Vase
Blush Ribbon
Pearl Pins
Floral Knife
Clippers
Floral Adhesive
Paddle Wire
Rose Stripper
Corsage tape
¼" Clear Oasis Floral Tape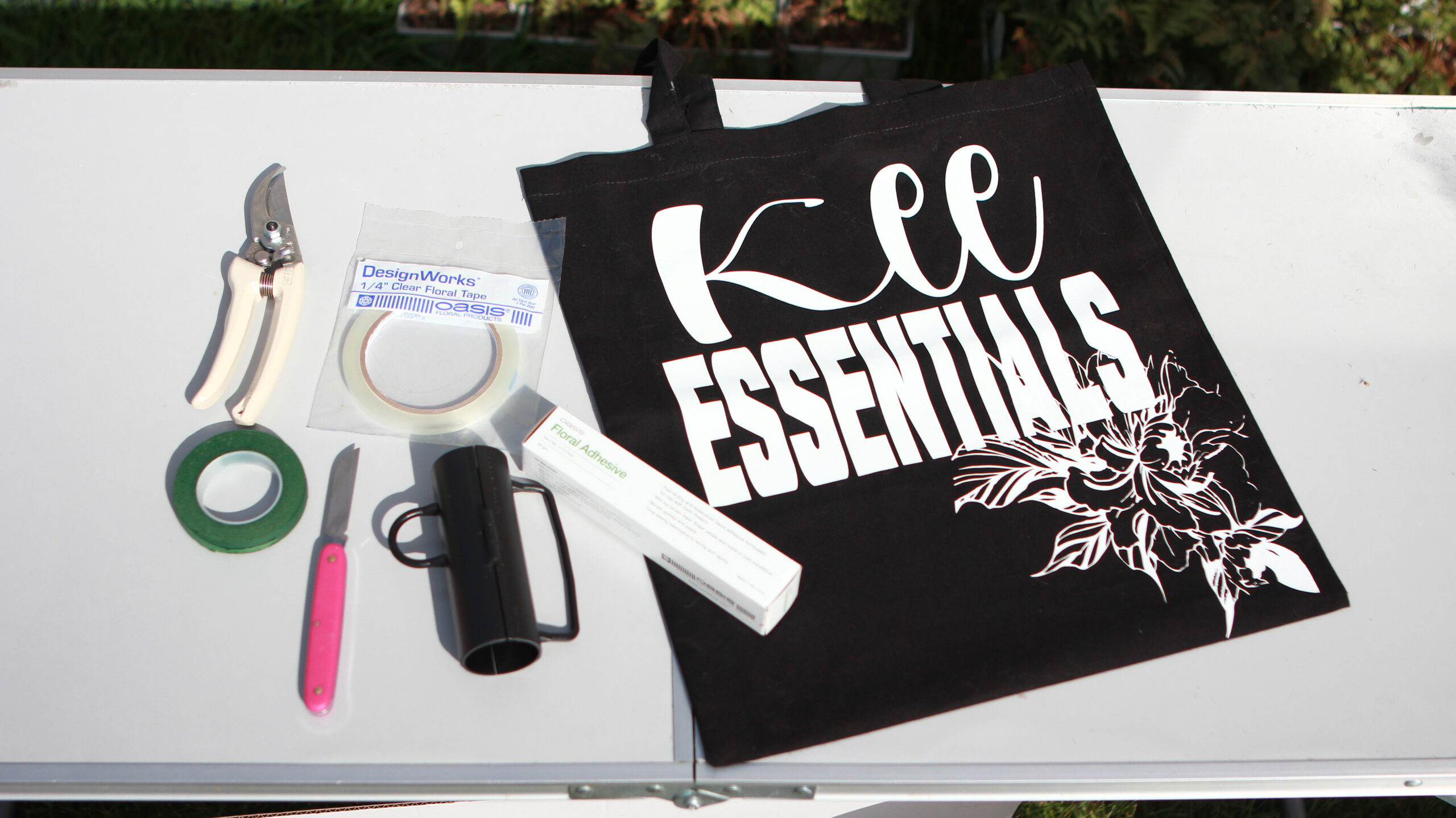 SCHEDULE CONSULTATION
Tell us about your next event and floral design needs.